Last Updated on 07/02/2018 by C-Jay
Patrice Evra has made his return to the Premier League, four years after being sold to Juventus by then club Manchester United.
The 36-year-old left-back has signed a short-term contract with the Hammers, which will keep him at the club until June 2018. He now reunites with his former boss David Moyes, whom Evra knows well from their time together at Manchester United.
Despite his wealth of experience, Evra has been without a club for several months. He was sacked by Marseille in 2017 for kung-fu kicking one of his own fans (reminiscent of his compatriot Eric Cantona, might we add!). Consequently, he was banned from any UEFA competitions until June 2018.
Experienced In The Premier League
During 8 glorious years in the Premier League with Manchester United between 2006-2014, Evra firmly established himself as a fan favourite, cementing his position as the first-choice left back.
Not only that, he helped the Red Devils storm to five Premier League titles during his time at Old Trafford. This was in addition to a Champion's League win in 2008, and three league cup wins.
By the time Moyes was appointed United boss in 2013, Evra continued to appear regularly in the first team. However, he was soon sold to Juventus after United acquired Luke Shaw, who was seen as the eventual successor to Evra in the left back position.
Making A Return
Evra spent three years in Italy before moving back to home turf with Marseille. After his 18-month deal in France ended abruptly due to an act of range, Evra then became a free agent.
That was until West Ham came calling, at which point Evra jumped at the chance to join them. This was in spite of reported interest from fellow Premier League club Everton.
Speaking in an interview with Sky Sports, the Frenchman expressed his delight at signing a contract with The Hammers:
"It's amazing to be back and I am thankful to West Ham for giving me the opportunity to do my job. When I wake up and know I am going to work hard, to have fun with my team-mates and give my best on the pitch, I want to say a massive thanks to West Ham, to the chairman, to the manager to all my teammates, who have given me a nice welcome, my agent and my brother.

"I'm just happy to be here, it's really simple. You don't realise how lucky you are and just to wake up this morning and know I am going to train with my new teammates made me smile!"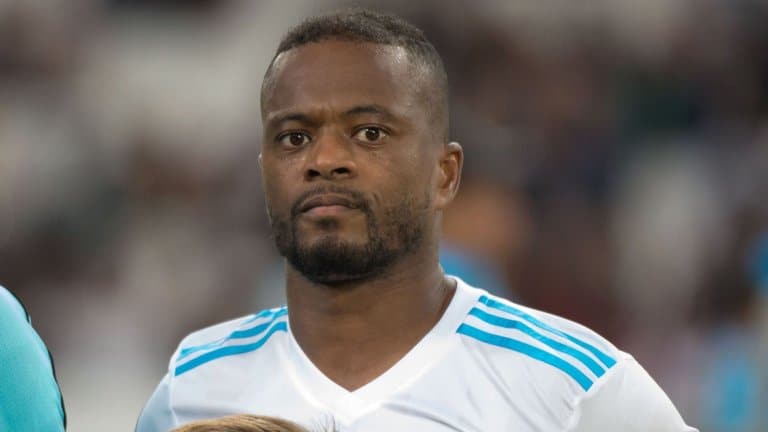 Final Thoughts
As most of us know by now, Patrice Evra 'Loves This Game'. He even used his now infamous line to introduce himself in West Ham colours! Do you think Evra will hit it off in the Premier League once more?
He's certainly reaching the end of his career at the ripe age of 36. But, we're sure he'll want to prove himself once again in a league he knows well. Let us know your thoughts on Evra's latest move in the comments section below or on  Facebook, Twitter, or Instagram.