'The Beast' Eddie Hall has recently been crowned Britain's Strongest Man for the fifth year running, which tops off a successful 12 months for the Strongman competitor.
2017 was a great year for Eddie Hall, there's no doubt about it. He finally reached his ultimate goal of becoming the World's Strongest Man – cementing himself as one of the greatest strongman competitors Britain has ever known.
But on the 27th January 2018, he reached new heights in his Strongman career as he was crowned Britain's Strongest Man for the fifth consecutive year.
Bouncing Back From Injury
Prior to appearing in the competition, Eddie suffered from a serious hip injury. This meant that he couldn't even lift 200kg, which by his standards is minuscule.
However, Eddie was able to return to his best in time for the competition. Ultimately, this led to him winning Britain's Strongest Man by a seven-point margin.
In the wake of his triumphant win, Eddie had the following to say on Instagram:
"Won my fifth Britain's Strongest Man title by seven points yesterday. It was a tough comp with a good mix of events and considering I couldn't deadlift 200kg two months ago from a severe hip injury I'm very happy to have finished first."
World Record Holder
Not only is Eddie the current World's Strongest Man, but he also currently holds the world deadlifting record. As it stands, no one has even come close to eclipsing the monumental 500kg he was able to lift back in 2016. See the world record attempt for yourself below:
Eddie has admitted himself just how dangerous it was to achieve such a feat. As you can see in the video, Eddie collapsed almost immediately. He even claimed that he was bleeding out his eyes, ears, and nose, and reported lost vision for several days. If that's not dedication to your sport then we don't know what is!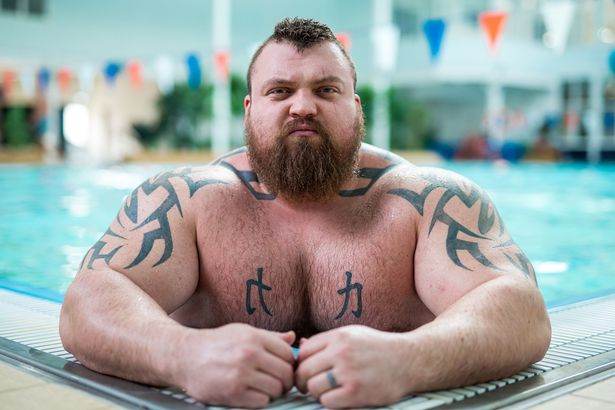 Final Thoughts
By becoming Britain's Strongest Man for the fifth year running, 2018 looks set to be another great year for The Beast.
Shortly after he became the World's Strongest Man, he announced his retirement from the competition, but not strongman altogether.
We most definitely haven't seen the last of Eddie, as he sets his sights on becoming Europe's Strongest Man – a competition he has yet to earn victory in.
His strongman rival Hafþór Júlíus Björnsson is the current holder of the title, and so Eddie will look to get one over on his rival, just like he did in the 2017 World's Strongest Man competition.
How do you think Eddie Hall will perform this year? Let us know in the comments section below or on social media.