Performance Lab® Mind
$59.00
Read on for an in-depth Performance Lab Mind review – a cognitive enhancement supplement which promises to support memory and focus, enhance brain power, deal with stress and also with intense mental strain.
In our relentless quest to conquer modern life's pressures, I've discovered the ultimate game-changer: Performance Lab Mind.
This top-tier nootropic supplement doesn't just enhance cognitive function—it supercharges it, banishes mental fatigue, and catapults your overall wellbeing into the stratosphere.
Dive into my comprehensive review and witness how Performance Lab Mind can transform your life.
Ready to unlock your full potential? Let's get started.
What Does Performance Lab Mind Do?
Performance Lab Mind is a nootropic, stimulant-free, vegan supplement that can address mental strain and improve brain function.
The manufacturer – Opti-Nutra, promise that it will help achieve "peak mental performance in high-pressure environments".
But to learn if this supplement is effective, we need to inspect its list of ingredients and the science behind each of them.
As it happens, that's exactly what the next section is all about.
Continue reading to find out everything you need to know.
Performance Lab Mind Review – Ingredients
In the following section, I'll inspect the ingredients of Performance Lab Mind.
Here is the supplement facts label for your reference:
Cognizin Citicoline
The first ingredient on the list is a chemical naturally found in the human brain.
It is responsible for some key processes and regulates other chemicals of the grey matter, some of which send messages through the brain and optimizing the functions of the brain cells.
This chemical compound is sometimes used in the treatment of stroke, Parkinson's, and other diseases related to the brain as it has neuroprotective effects.
Due to the fact that it supports acetylcholine production, while regulating mitochondria, brain cells have more energy and they perform better.
However, studies have found that supplementation with this brain chemical can also help improve memory and attention, even when there are no medical issues associated with these problems.
For this reason, it is sometimes prescribed to people suffering from ADHD, and they have found that their ability to focus has greatly increased.
Sharp-PS Green (Phosphatidylseine)
Performance Lab Mind contains soy-free phosphatidylserine, which is another compound that occurs naturally in the human body. It can be produced by our own cells, but we take most of our daily necessities from food.
Sadly, most of the foods that contain Sharp-PS aren't exactly fit for our taste as it is found mostly in animal organs.
A study published in 2010, in the Journal of Biochemistry and Nutrition, found that phosphatidylserine has had positive memory enhancing effects [1].
This compound has been called a "brain nutrient" as it literally feeds brain cells and spinal cells.
Thus, a deficit could lead to a wide array of cognitive functions impairment. Sharp-PS also lowers cortisol levels.
Cortisol is a hormone that is secreted during mental and physical stress situations.
Higher cortisol leads to increased blood pressure, higher glucose levels, and high heart rate – the fight-or-flight response we all know and hate.
Ajipure® L-Tyrosine
The non-essential amino acid L-Tyrosine is a precursor of dopamine, adrenaline, and norepinephrine, which are neurotransmitters.
Its supplementation can increase the overall performance when attention and accuracy are important. It was studied for its ability to enhance cognition and focus.
Many people use it, each with different interests. Some of those who supplement it are bodybuilders who find that it helps them focus on their training.
A study published in the Journal of Psychiatric Research, in 2015, concluded that L-Tyrosine "is an effective enhancer of cognition", in otherwise healthy individuals [2].
Furthermore, L-Tyrosine was found to reduce stress and chronic fatigue.
Maritime Pine Bark Extract
The last ingredient on the list for the Performance Lab Mind supplement is probably the most interesting. This is because it has many benefits, some that were only studied recently.
Among its uses are:
Effective in the treatment of chronic venous insufficiency
Protection against oxidative stress
Protection against erythema produced by UV radiation
Reducing symptoms in asthmatics and lowering leukotrienes
Immunomodulation
It inhibits the angiotensin-converting enzyme, slightly lowering blood pressure
Improves cognitive function
Helps with lowering blood glucose levels.
Its antioxidant effects are rather interesting, as it was found (in vitro) to enhance glutathione, which is the most important antioxidant that crosses the blood-brain barrier to neutralize free radicals.
This is not all.
Glutathione has a protective effect towards vitamin C and vitamin E, prolonging the period of time to their oxidation. And these vitamins have a strong antioxidant effect too.
Some Maritime Pine Bark Extract benefits are related to the fact that it encourages blood vessel dilatation, which in turn increases blood flow.
Furthermore, a study that was conducted on students who had to undertake exams showed that the extract improves memory and cognitive function, but also mood.
Best Stackable Nootropic
Performance Lab Mind
Elevate your cognition with Performance Lab Mind! Superior brainpower, enhanced mood, and robust cognitive health are just a click away. Act now, your peak performance awaits!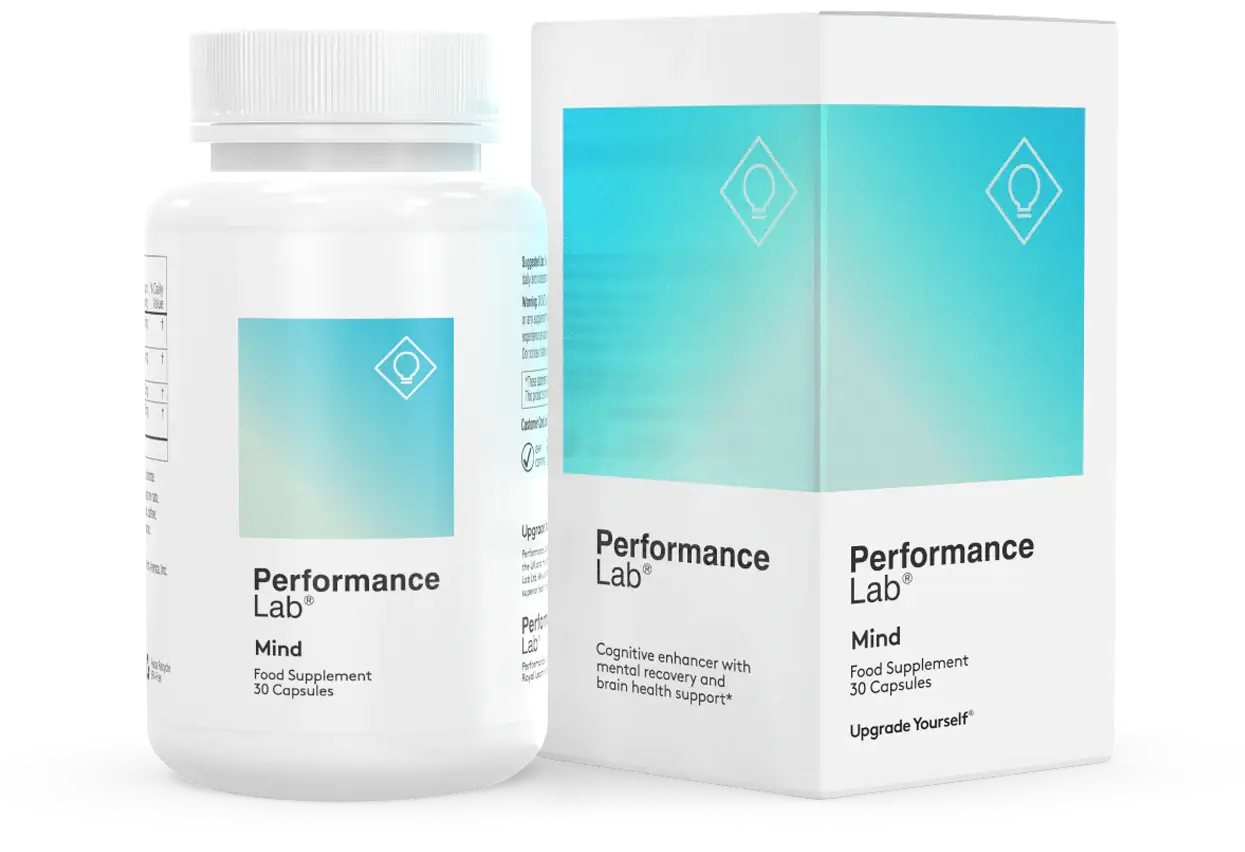 We earn a commission if you make a purchase, at no additional cost to you.
Are There Any Side Effects of Performance Lab Mind?
There are no additional ingredients, allergens or synthetic additives, so no sugar or animal products used in Performance Lab Mind's high-quality formula.
Even its capsules are good for you too, as they are made from 100% natural fermented tapioca while also being infused with prebiotics.
The side effects of this supplement are minimal, most people having none.
And while its formula isn't universal like alternative nootropic stacks on the market such as Mind Lab Pro, Performance Lab Mind still comprises nootropic substances aimed at neuro optimization and higher cognitive performance.
All of its ingredients have been intensely studied, and some have been used for decades with no serious side-effects.
How to take Performance Lab Mind
This brain function enhancing nootropic supplement is easy to administer. One capsule should be taken on an empty stomach before your first meal of the day.
It is important to note, however, that some ingredients require fat to be absorbed properly.
Where Can I Buy Performance Lab Mind?
As with all other supplements in the Performance Lab lineup including Omega 3, Stim, and Sleep, you can only buy from the brand's official website – performancelab.com
However, you needn't worry as this means you'll know for sure that the product you receive will be genuine.
One bottle (30 capsules, 1-month supply) will set you back $69, which may seem a little pricey for some.
That being said, you can take advantage of their bulk buy offer, which brings down the cost of Performance Lab Mind to just $51.75/box, representing excellent value for money.
Better yet, Performance Lab promises a money-back guarantee, meaning that if you don't achieve results in 30 days, all you have to do is return the empty bottle and you will receive a refund.
Performance Lab Mind Review Conclusion – Is It Worth Buying?
That draws to a close my review of Performance Lab Mind!
Having tried and tested the supplement myself, I wouldn't hesitate in recommending it to anyone looking for a high-quality supplement that supports focus, memory, speed, and motivation.
Sure, its ingredients list isn't as comprehensive as other cognitive enhancers on the market.
But that certainly doesn't make Performance Lab Mind any less effective, it just means you have the freedom to stack with other supplements in the Performance Lab range such as Stim or Energy.
For those searching for an all-in-one nootropic, I'd recommend checking out Opti-Nutra's universal cognitive supplement – Mind Lab Pro.