I've uncovered a gem with Performance Lab Prebiotic: a simple way to supercharge your gut health and immunity.
It's not just about easing digestion – it's about empowering your body's defenses and enhancing nutrient absorption for total body performance.
My personal trial convinced me; this is the real deal for feeling good from the inside out.
Ready for a health upgrade?
Give Performance Lab Prebiotic a go – it's a smart move for your well-being. Or continue reading my in-depth Performance Lab Prebiotic review to discover why it's an absolute game-changer.
Best Prebiotic Supplement
Performance Lab Prebiotic
Unlock the secret to a happier gut and mood with Performance Lab Prebiotic—your natural ally for digestive bliss and immune support!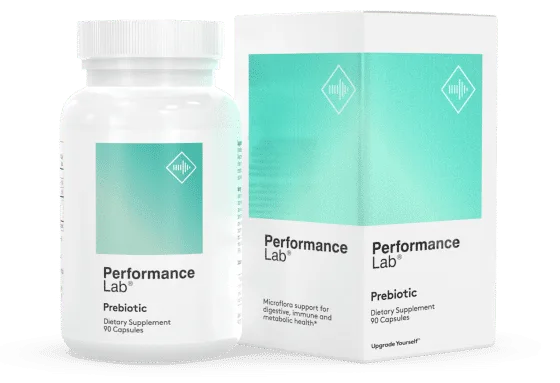 We earn a commission if you make a purchase, at no additional cost to you.
Performance Lab Prebiotic Review: Quick Verdict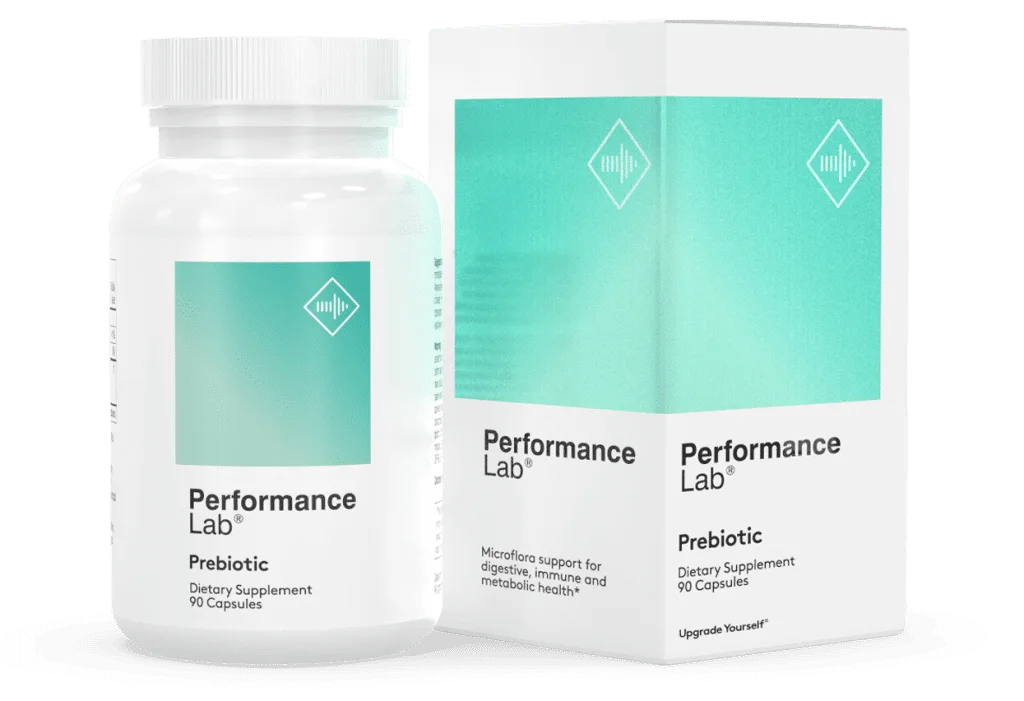 Performance Lab Prebiotic contains the ultimate prebiotic combo for enhancing gut bacteria, improving digestion, boosting immunity, and beyond.
After trying countless prebiotics, this is hands-down my top pick. Just three easy-to-swallow capsules per day work wonders for your digestive health!
Paired with my favorite multivitamin – Performance Lab NutriGenesis Multi for Men, I can get my daily essential vitamins and minerals AND boost my digestive health.
It's a win-win!
Uses research-backed inulin-FOS to selectively nourish beneficial Bifidobacterium probiotics
Promotes improved digestion, gut comfort, and regularity
Supports nutritional status and immune function
Provides both prebiotic and soluble fiber benefits
Vegan, non-GMO, allergen-free, and clean label
Only available directly from the manufacturer's website.
It works, but it's the most cost-effective option on the market (unless you choose the 4-month supply option).
Premise: Why I Needed Performance Lab Prebiotic
Before getting into the ingredients, let me explain why I desperately needed a top-notch prebiotic like Performance Lab Prebiotic.
For years, my digestion was, to put it mildly, a mess. I constantly battled:
Bloating
Stomach pains
Irregularity
Low energy
It was clear my gut health needed some serious help. I tried every probiotic out there, but nothing seemed to dramatically improve my symptoms.
That's when I learned about the power of prebiotics. These special fibers provide "food" that feeds your good gut bacteria, helping them multiply and take over.
This balance is crucial for optimal digestion, immunity, energy, and overall health. When your gut microbiome is imbalanced, health problems arise.
I realized a high-quality prebiotic supplement like Performance Lab Prebiotic might be the missing piece to transform my gut issues.
And it turns out, I was right…
The Special Prebiotic Ingredients That Changed My Gut Health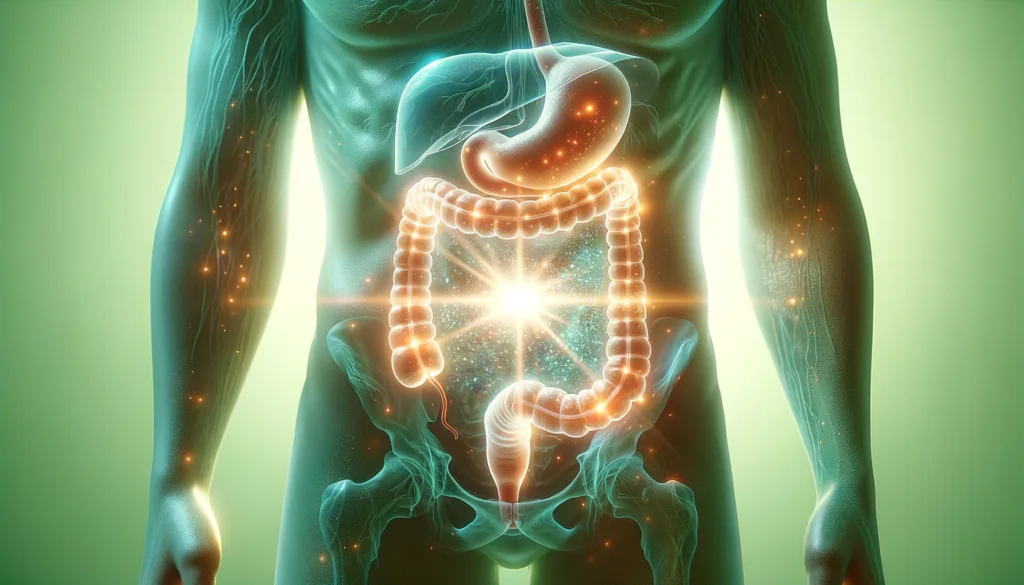 So what makes Performance Lab Prebiotic so effective? Two magical words: Inulin-FOS.
Performance Lab Prebiotic contains a patented prebiotic blend called Orafti® Synergy1. This combines the prebiotic fibers inulin and FOS to feed your gut bacteria.
Let's look closer at these two ingredients:
Inulin:
Long-chain prebiotic fiber that passes undigested to your colon
Feeds and enhances bifidobacterium strains
Promotes the growth of beneficial bacteria
Studies show inulin boosts bifidobacteria levels, improving digestion and regularity.
FOS (fructooligosaccharides):
Short-chain prebiotic fiber derived from chicory root
Works synergistically with inulin
Provides added prebiotic benefit
This one-two prebiotic punch is clinically proven to increase good bacteria and balance the microbiome.
That's exactly what I was looking for!
No wonder Performance Lab Prebiotic has been clinically shown to:
Shift gut bacteria in a healthier direction
Reduce bloating and digestive issues
Improve bowel regularity
Support a robust immune system
After learning about these science-backed ingredients, I knew I had to give this prebiotic a shot.
And I'm thrilled to report my gut issues have improved tremendously!
My Experience After 30 Days on Performance Lab Prebiotic
I started taking three capsules of Performance Lab Prebiotic each morning with breakfast.
Within a week, I noticed a surprising improvement in my digestion and bathroom routine.
Things were… flowing better than they had in years!
After one month, these were the biggest benefits I experienced:
No more bloating or stomach pains
Consistent, regular bowel movements
Increased energy and immunity
Better focus and concentration
Less joint pain and healthier skin
The dramatic turnaround in my gut health shocked me. Performance Lab Prebiotic clearly started multiplying my good bacteria and healing my microbiome fast.
I love that all you need is to take 3 capsules with your first meal of the day. Super simple and fast-acting.
For me, this is hands down the best prebiotic supplement I've found for upgrading digestive and immune health from the inside out.
Why Performance Lab Prebiotic Should Be Your Gut Health Fix
After trying various prebiotic supplements, here's why Performance Lab Prebiotic blows away the competition:
Potent Inulin-FOS Prebiotic Blend: Fueled by Orafti Synergy1, the clinically researched prebiotic leader
Easy & Effective Dosage: Just 3 small capsules daily for robust digestive and immune benefits
Rapid, Noticeable Results: Transforms gut health and bacterial balance fast
Ultimate Delivery Technology: Pullulan NutriCaps™ ensure maximum ingredient absorption
100% Pure & Safe: No harmful additives, allergens or GMOs
When it comes to trustworthy prebiotic supplements that work, the high quality of Performance Lab Prebiotic is hard to match.
The Best Deal for Upgrading Your Gut Flora
Now, let's discuss the smartest way to order Performance Lab Prebiotic.
You can grab it directly from the official website PerformanceLab.com. I don't recommend buying it anywhere else.
Besides, you won't find it on the likes of Amazon or eBay. If you do, I'd suggest you run a mile…
For the 1 bottle option, you pay $44, with the cost per bottle being the same if you opt for the 2-month supply option ($88 total).
But why not take advantage of their discounts?
But the BEST value is their 3 bottles + 1 free bottle deal. This gives you a 4-month supply at the best possible deal, with free shipping to boot!
Considering how much this premium prebiotic has improved my digestive and immune function, I think that's an incredible bargain.
And remember, you're completely covered by their generous 30-day money-back guarantee. There's truly no risk to you here.
Now, I don't know about you, but I'm snagging that four-bottle deal to keep my gut health optimized!
The Performance Lab Prebiotic Supplement: A Smarter Way to Hack Your Gut Health
Let's wrap this up…
Transforming my lackluster gut health is one of the best things I've done for my energy, immunity, and overall well-being.
And I owe much of that transformation to the power of Performance Lab Prebiotic.
Loaded with clinically proven doses of Inulin-FOS to multiply good bacteria in the gut, this is absolutely the smartest prebiotic supplement I've found.
The effect on my digestion and regularity blew away all the probiotic supplements I've tried.
If you're looking to balance your microbiome, enhance nutrient absorption, feel lighter and more energetic, and correct digestive issues…
…I couldn't recommend trying Performance Lab Prebiotic more highly!
It's the real deal, and I bet your gut will thank you.